A few voters who stood out in today's election
The repeat presidential election saw a section of Kenyans who decided to take part show up to cast their votes and a few voters stood out.
This family of three in Gatundu, showed up dressed in Kenyan colours from head to toe. From the woman's flag-braided hair and matching earrings to the baby's mavin cap, October 26 was a day they specifically prepared for.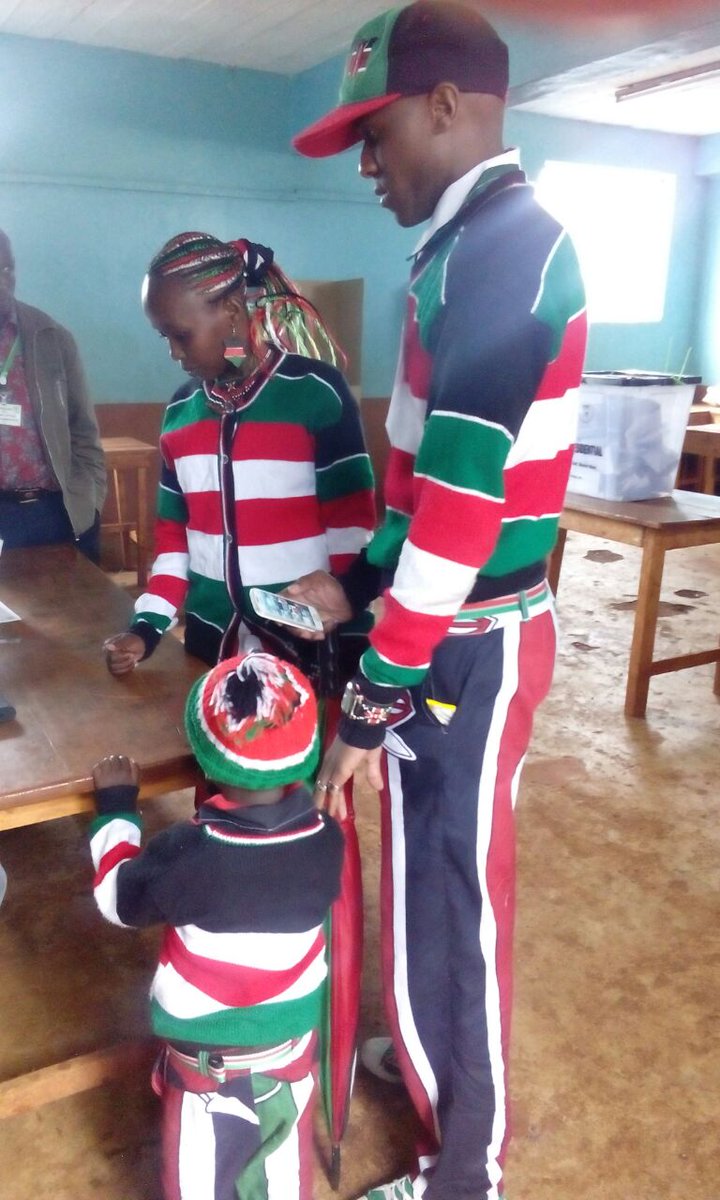 Elsewhere, an injured voter with a plaster cast on his left leg arrived at Bahati Polling station to cast his vote saying he is determined to see Kenya "get back on track".
This man and his family decided to celebrate Uhuru's birthday as they queued to vote at Mutomo Primary School polling station. Today is not just an election day, it's also the president's 56th birthday. This voter put himself to task to source a birthday cake and print T-shirts for his family to send a message to Uhuru.               
Githeri man who took social media by storm in the August 8 election was again spotted waiting to cast his vote but this time, the maize and beans combo was nowhere in sight. The unrecognisable githeri man was dressed in a grey suit marched with a yellow tie.
Video Of The Day: | TALES OF LAMU | Island grappling with an acute shortage of fresh water